Exclusive Pricing For Brokers Are Better Members
Because You Look Good, When They Look Good.
The pre-approval and offer tool that makes YOU the trusted source for Realtors.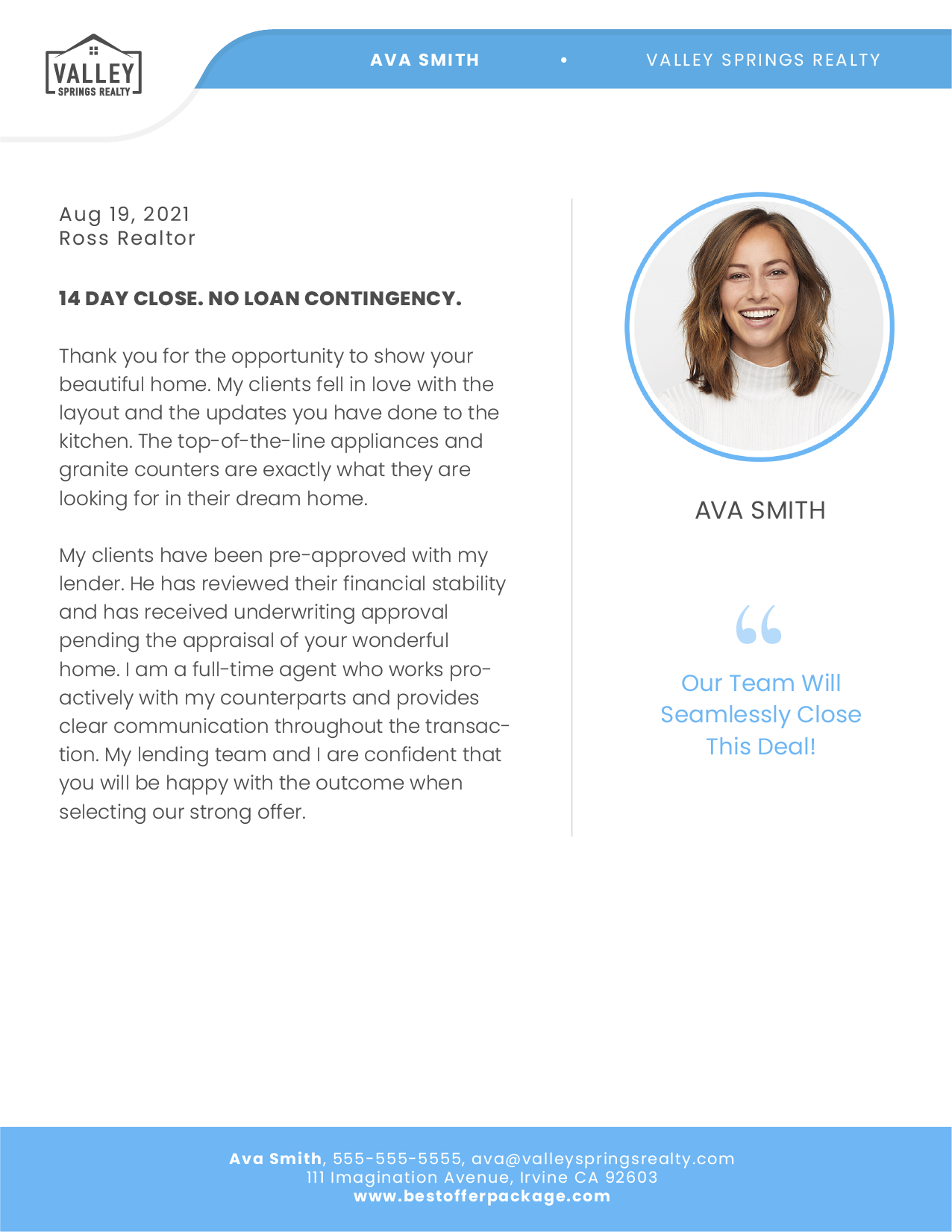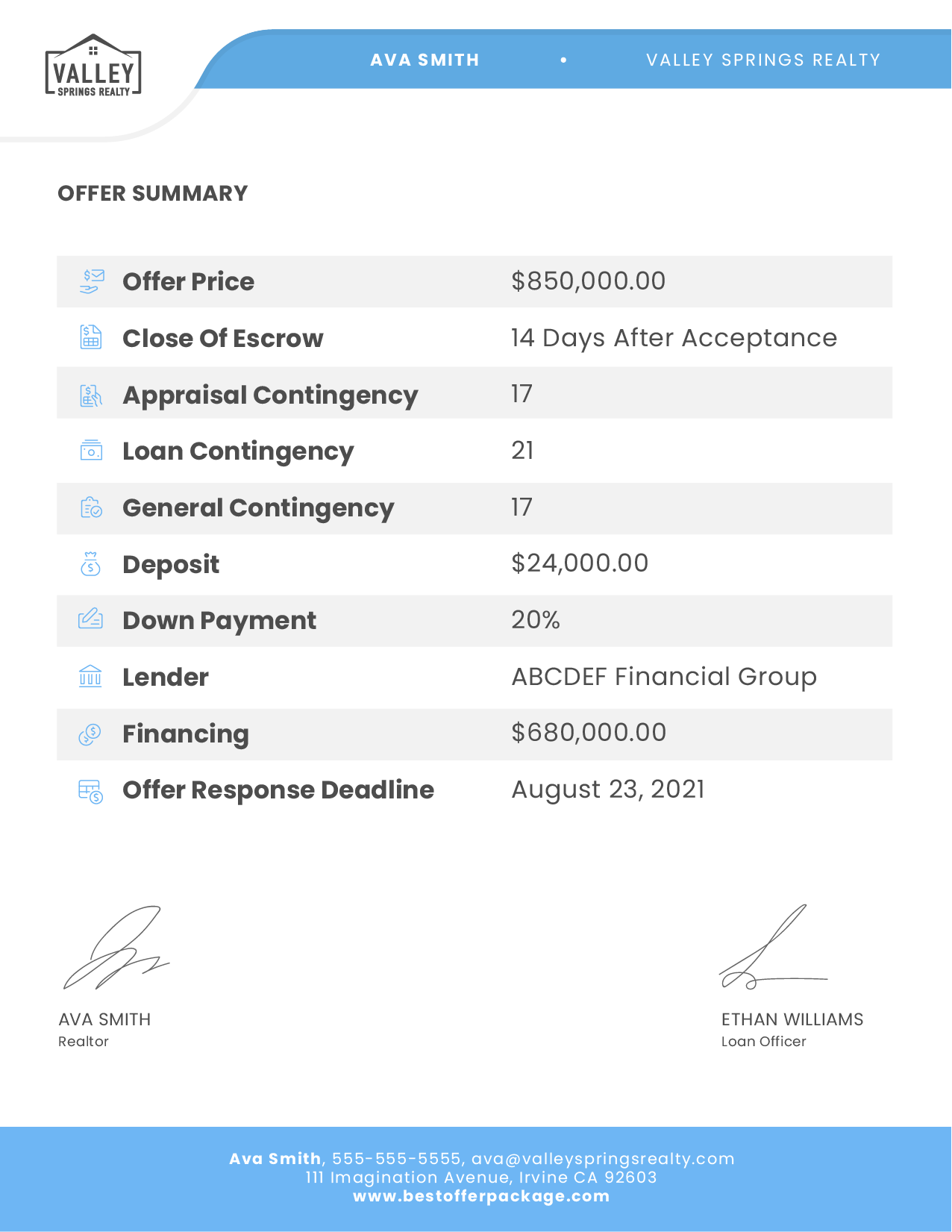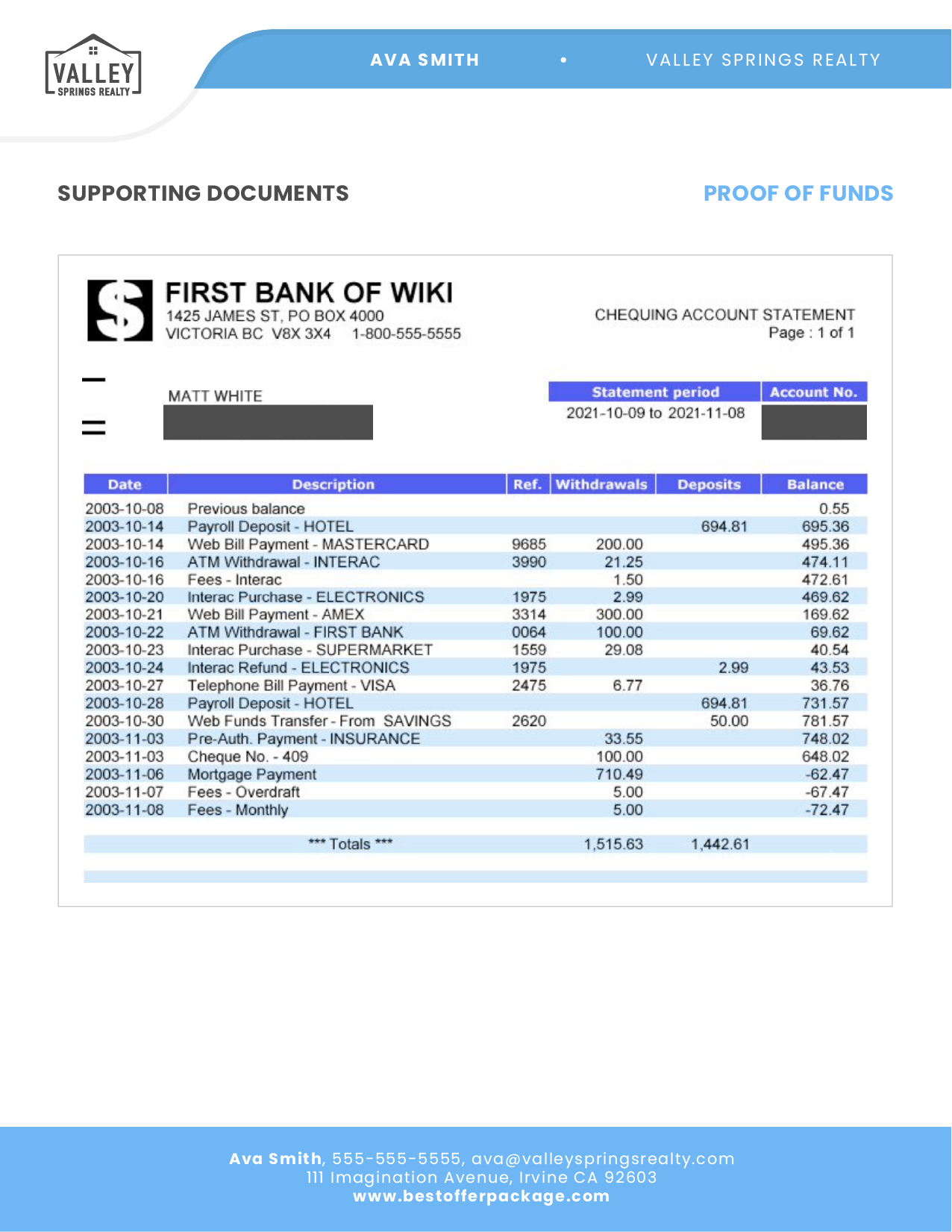 The Entire Pre-Approval & Offer Process. Now In One Place.
Build Business

Create impressive pre-approvals in minutes. Attract more Realtor partners by empowering them to create show-stopping offers in less than five minutes.

Impress Everyone

Get the wow factor every time! Your pre-approval documents will look like a graphic designer created them for you.

Maintain Privacy

Secure your clients' sensitive information on their proof of funds, and DU in seconds with our redact tool. In a world full of risk, Best Offer Package protects.

Get Instant Updates

Upload and store your pre-approvals and supporting documents in one secure location. Instantly know when an offer is accepted or rejected.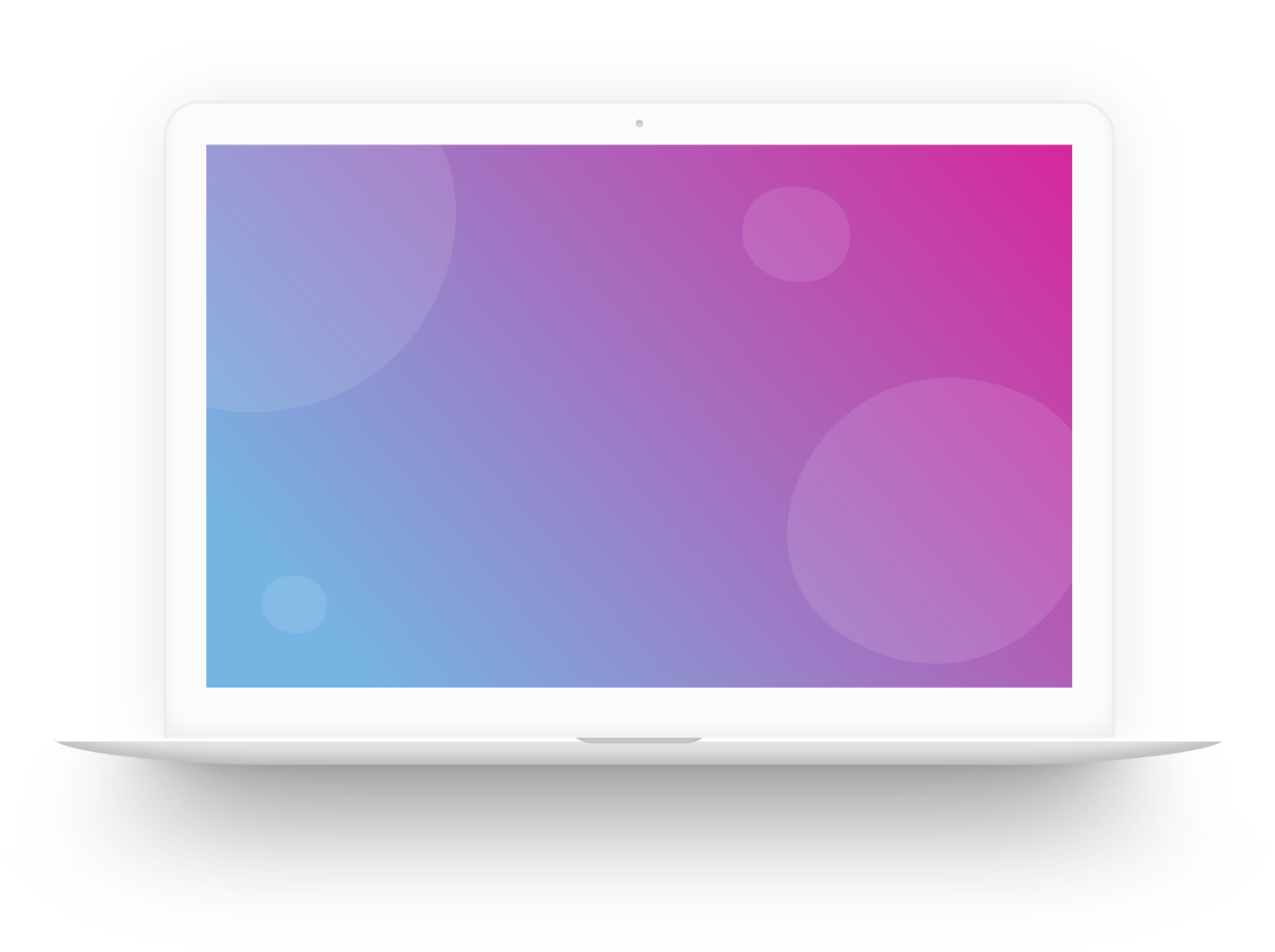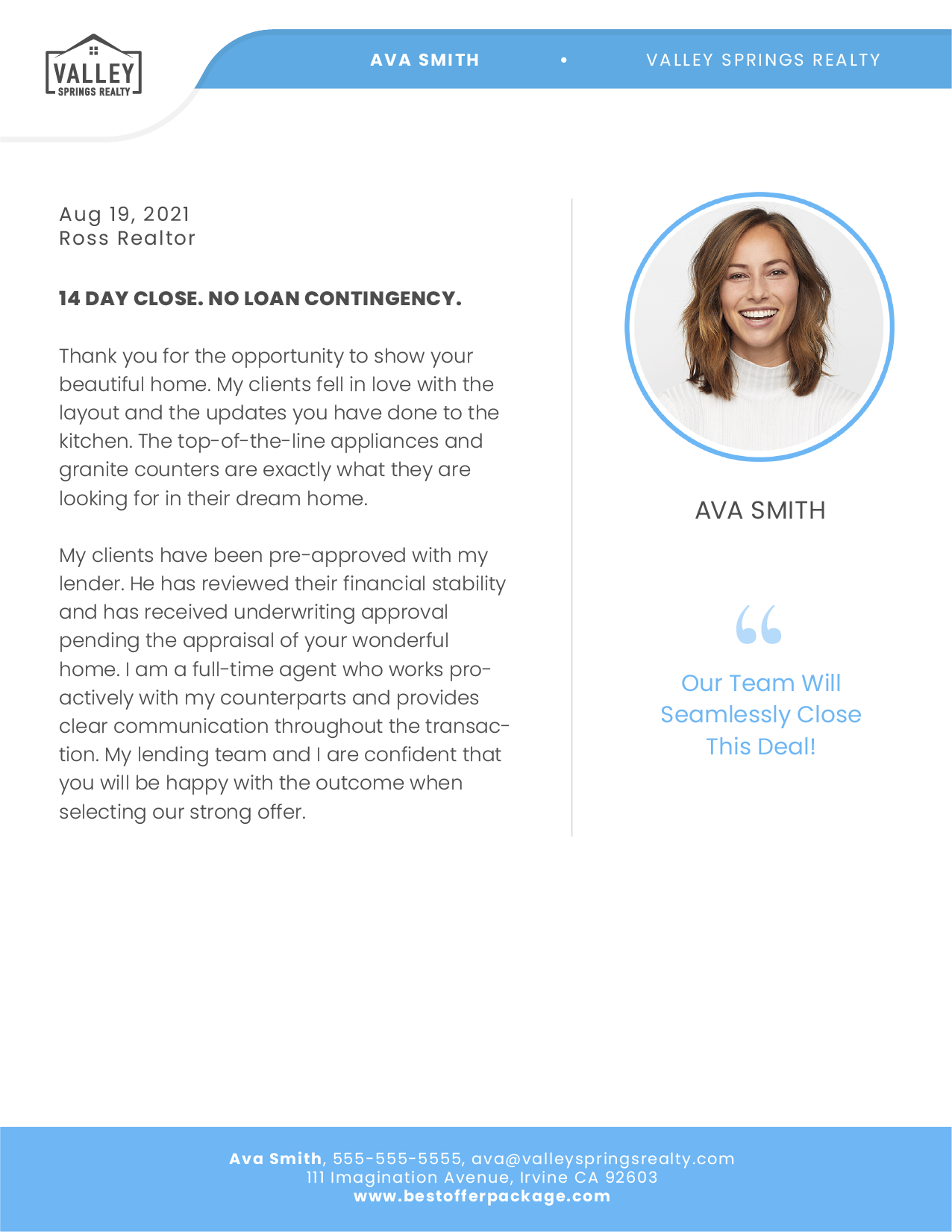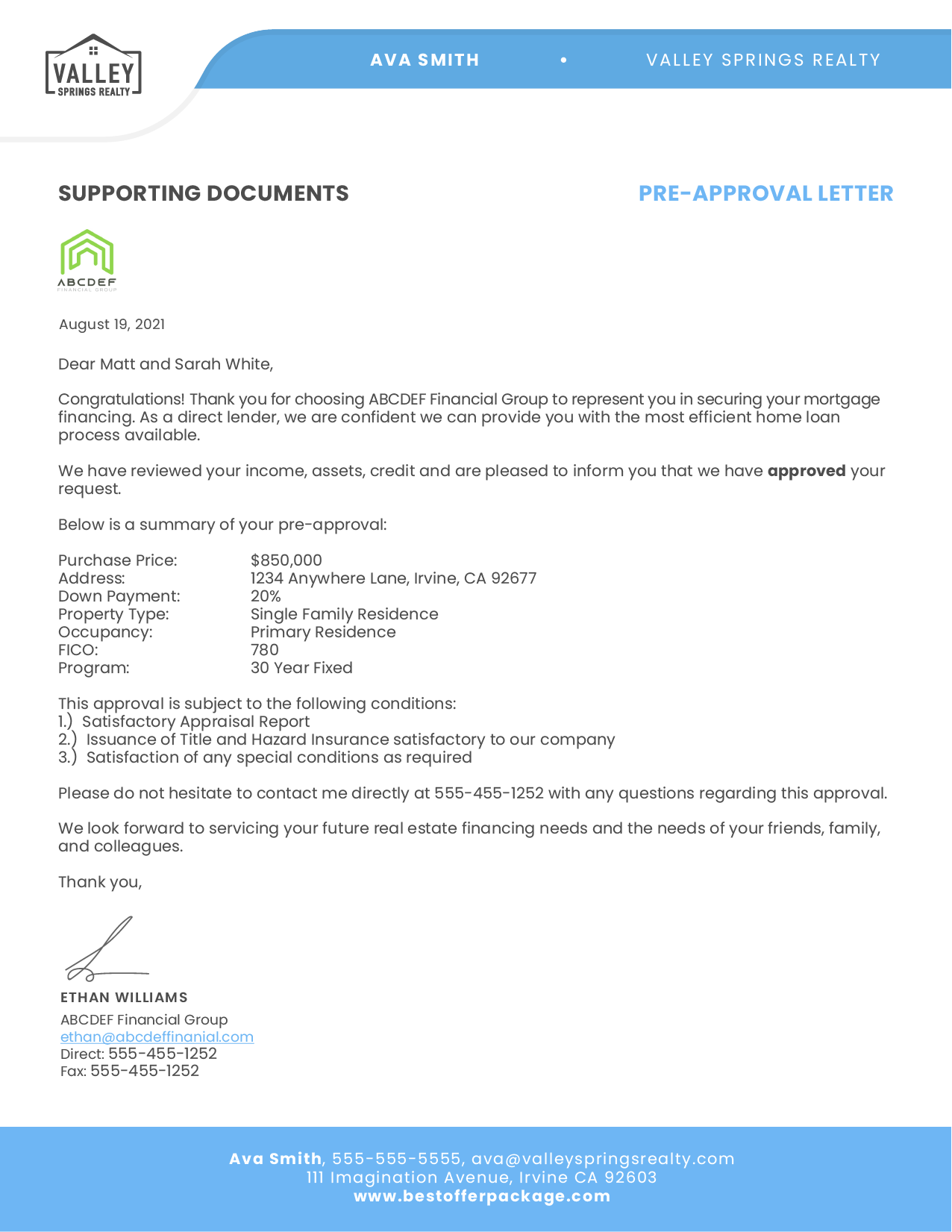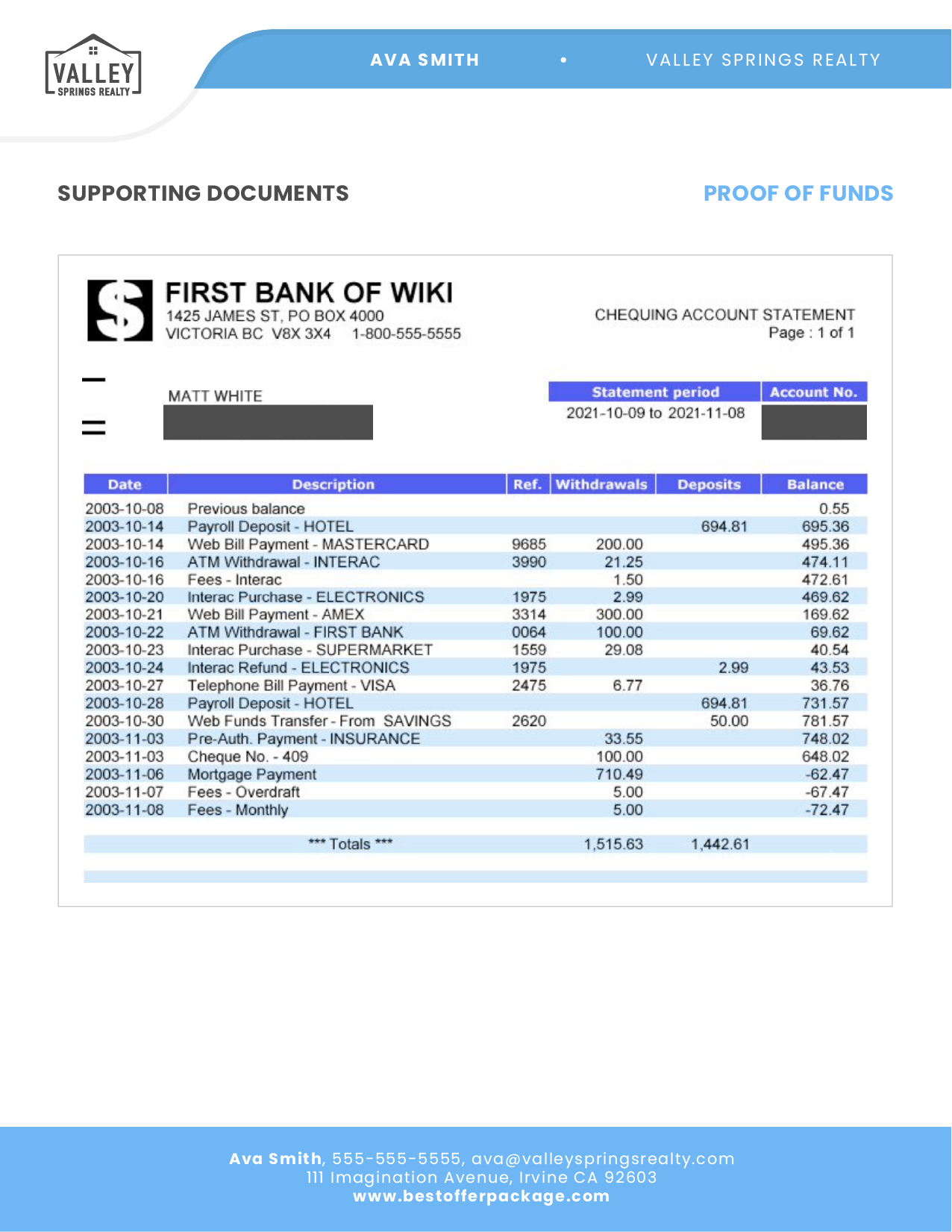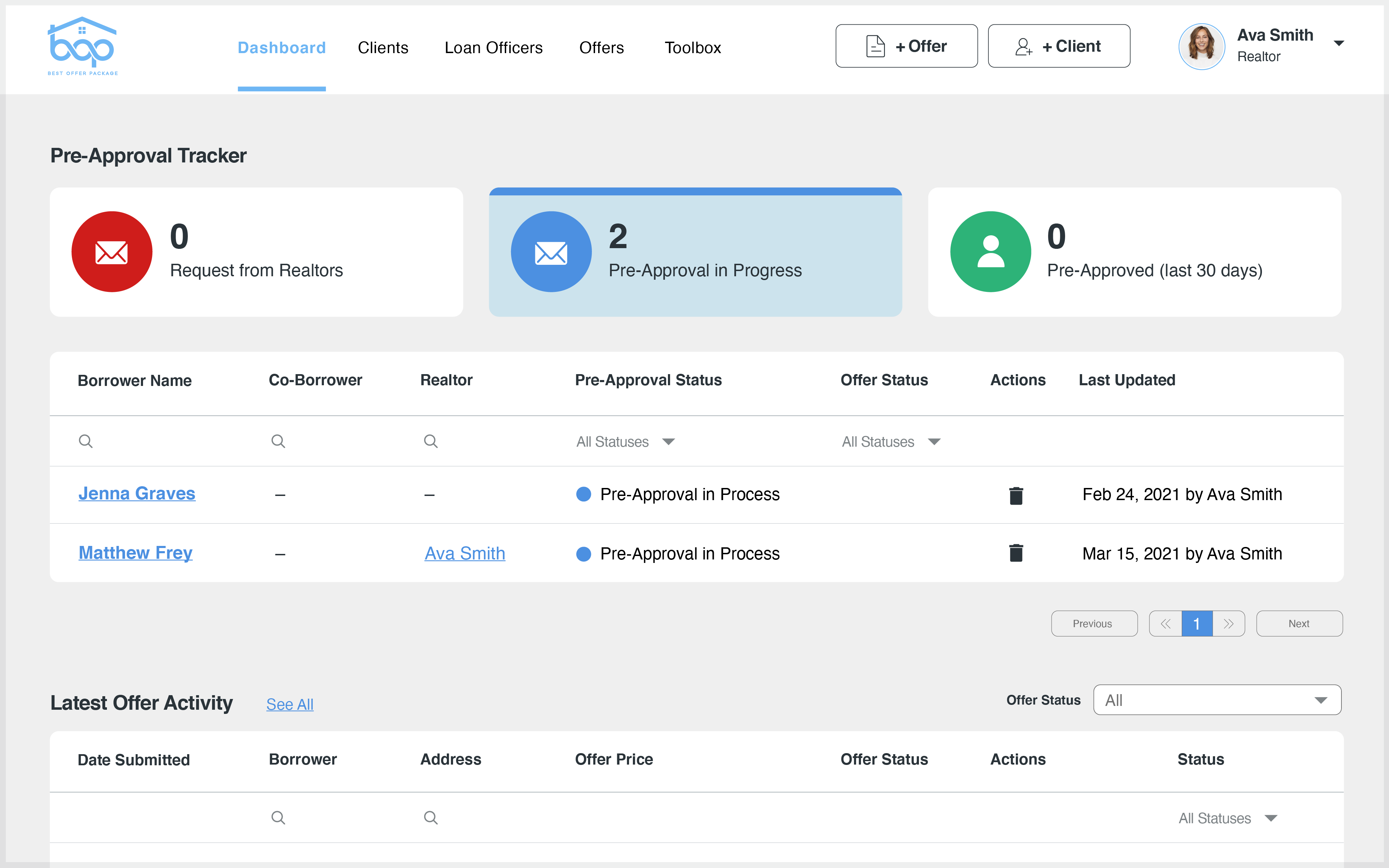 Essential Plan

$39.99

$35.99

a month

Up to 10 Realtors

Up to 10 Realtors

Personalized & Customizable

Premium Plan

$59.99

$53.99

a month

Up to 25 Realtors

Personalized & Customizable
Your 25% discount will automatically be applied and be valid for the life of your subscription. Select Plan to begin. Your card will automatically be charged after your Free 90-Day trial has ended.
Word on the Street
Best Offer Package has changed the way I do business and let me tell ya I don't want to go back. My Realtors love it and my clients love that I have a tool to help them. It really shows the partnership between me and the client's Realtor. The extra time I have now is great. Now I can plan to do things on the weekends knowing my Realtors have everything they need.
I wish I got Best Offer Package years ago! It has saved me and my Realtor partners so much time. The best part is that when I meet a new potential Realtor partner and show them Best Offer Package, they love it! I've gotten 3 new deals this month from new Realtors I've met with. Thank You!
Best Offer Package has saved me so much time. Both my loan officer and I are often juggling multiple clients. Best offer package makes creating offers so easy! Best part of it is both my clients love how professional their offer looks. They've already referred two more people to me!
Best Offer Package is a life saver! I had a last minute showing on a Sunday afternoon and my clients wanted to submit an offer. I didn't even have to reach out to my loan officer and I was able to put together my clients offer in minutes. Just in time to get back to my family! I love that I can do both. Thank you!
I love Best Offer Package. I never want to go back to the old way of putting together offers. The listing agents are always blown away by how professional the offer is put together. I've had listing agents tell me they want to work with me through the transaction because they can tell I am professional and will be on it. Do you have something to convince my wife I should be golfing with this extra time rather than completing her honey-do list?
My Realtor partners and I are now in full sync since I started using Best Offer Package. I upload all the borrower's pertinent documents. They go in and get their pre-approvals anytime they want. No more tracking each other down! My kids love that my face is not in my phone all weekend long.